Everything Worth Knowing About Exmoor Ponies: Majestic Natives of the Moorlands
Recently, I embarked on a memorable holiday adventure to Somerset, where I had the privilege of staying within the heart of the moors. This breathtaking landscape is home to over 20 herds of the captivating Exmoor ponies. In this article, we will delve into the world of these hardy and enchanting creatures, exploring their history, characteristics, behavior, and their vital role in preserving the unique ecosystem of the Exmoor National Park.
A Glimpse into Exmoor's History
Exmoor ponies are not just horses; they are living relics of history. Believed to be descendants of ancient wild ponies, they have roamed the rugged terrain of Exmoor for centuries, adapting to the challenging environment and thriving as a true testament to their resilience.
Characteristics That Set Them Apart
Exmoor ponies are distinct in appearance and traits. Their sturdy build, shaggy winter coat, and distinctive "toad-eye" markings make them easily recognizable. With a calm and intelligent demeanor, they have earned their place as beloved companions and conservation aids.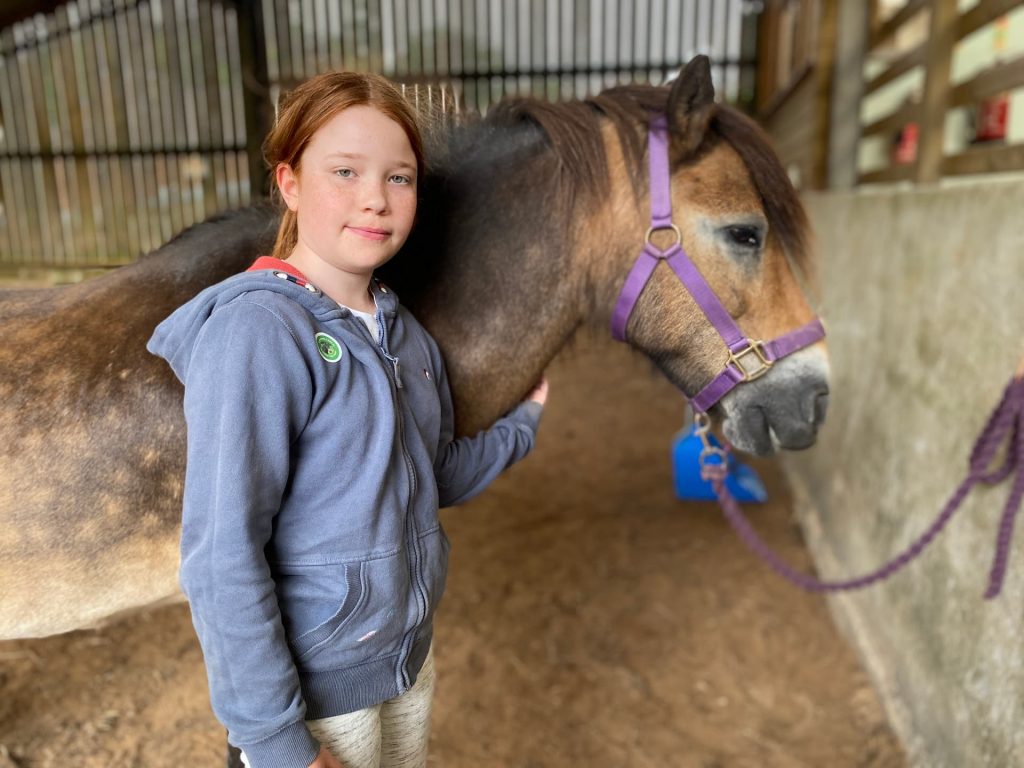 Wild Ponies on the Moorlands
In the wild expanses of Exmoor National Park, Exmoor ponies play a crucial role in maintaining the delicate balance of the ecosystem. They graze on the moorlands, helping to manage vegetation and encourage the growth of diverse plant species, which in turn supports a range of wildlife.
Behavior and Social Structure
Exmoor ponies exhibit fascinating social behaviors. They live in close-knit herds, forming strong bonds with each other. Within these groups, a hierarchy exists, often led by a dominant mare. Their communication is subtle but effective, as they use body language and vocalizations to convey messages.
Conservation Efforts
Exmoor ponies are more than just picturesque residents of the moors; they actively contribute to conservation efforts. Their grazing habits help prevent overgrowth of vegetation, creating varied habitats that support a range of flora and fauna. This contribution enhances biodiversity and preserves the natural beauty of Exmoor.
Challenges and Preservation
While Exmoor ponies have persevered through centuries, they face modern challenges such as habitat loss and genetic diversity issues. Conservation organizations and local communities work tirelessly to ensure the preservation of these remarkable creatures, using careful breeding programs and responsible land management.
Interaction and Education
For visitors to Exmoor National Park, encountering Exmoor ponies is a heartwarming experience. Local educational programs and guided tours provide insight into the ponies' history, behavior, and importance in maintaining the moorlands' ecological balance.
As I reflect on my recent journey to Somerset, the memory of the Exmoor ponies grazing freely against the backdrop of the moorlands lingers in my mind. These hardy and enchanting creatures are not just a sight to behold; they embody the spirit of a landscape shaped by time. From their historical significance to their essential role in conservation, Exmoor ponies continue to inspire awe and admiration. As we appreciate their presence and learn about their vital contributions, we become stewards of their legacy, ensuring that generations to come will have the privilege of experiencing the magic of the Exmoor ponies on these timeless moors.
Other Articles