How to Manage Your Pony's Diet: Ensuring a Balanced and Healthy Nutrition
As summer arrives, it's essential to pay attention to your pony's diet. With lush pastures and an abundance of treats, it's easy for them to put on excess weight, leading to health issues. Managing your pony's diet is crucial to ensure they receive a balanced and healthy nutrition. In this article, we will discuss the importance of diet management, proper feeding practices, monitoring body condition, and tips for keeping your pony at an optimal weight during the summer months.
Assessing Your Pony's Body Condition
Regularly assessing your pony's body condition is the first step in managing their diet. Use the body condition scoring system to determine whether your pony is underweight, at an ideal weight, or overweight. This will help you understand their nutritional needs and make appropriate adjustments.
Balancing Pasture Grazing
While grazing on fresh pasture is natural for ponies, overgrazing can lead to weight gain and nutrient imbalances. Implement a pasture management plan by using strip grazing or using a grazing muzzle to limit their intake. This way, they can enjoy the benefits of grazing without excessive calorie intake.
Proper Feeding Practices
Ensure your pony's meals consist of high-quality forage, such as hay or haylage, to provide necessary fiber. Divide their daily ration into multiple smaller meals to mimic natural grazing patterns. Avoid overfeeding concentrates, such as grains or sweet feeds, as these can contribute to weight gain and metabolic issues.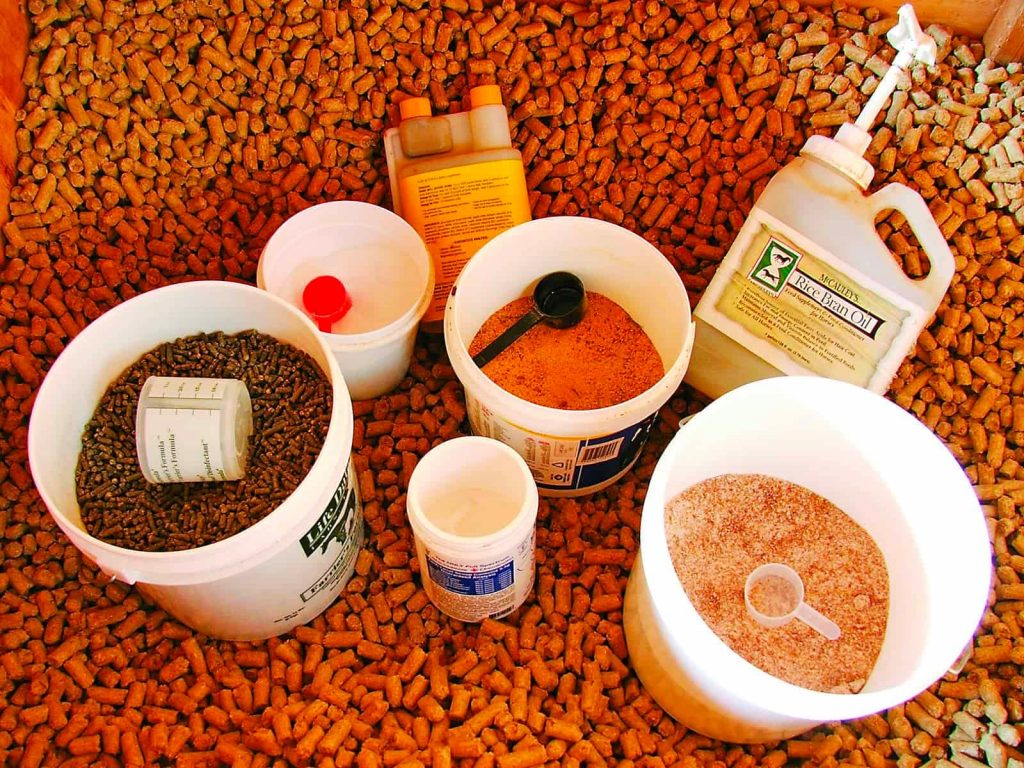 Nutritional Supplements
Consult with a veterinarian or equine nutritionist to determine if your pony requires any additional nutritional supplements. Certain supplements, such as vitamins, minerals, or probiotics, may be beneficial to support your pony's overall health and well-being.
Treats in Moderation
Limit the number of treats you offer to your pony. While treats can be a way to bond with your pony, excessive treats can contribute to weight gain and disrupt their overall diet. Opt for healthy alternatives, such as carrot or apple slices, and offer them as occasional rewards.
Regular Exercise and Enrichment
Incorporate regular exercise into your pony's routine to help them maintain a healthy weight. Engage in various activities, such as riding, lunging, or turnout in a suitable area. Additionally, provide mental stimulation through enrichment toys or activities to prevent boredom and overeating.
Regular Monitoring and Adjustments
Continuously monitor your pony's body condition, weight, and overall health. Adjust their diet accordingly based on their individual needs and any changes in activity level or environmental conditions. Seek guidance from a veterinarian or equine nutritionist if you require assistance in developing a suitable diet plan.
Managing your pony's diet is crucial to ensure their health, maintain an optimal weight, and prevent diet-related issues. By assessing their body condition, balancing pasture grazing, practicing proper feeding, offering treats in moderation, incorporating regular exercise, and monitoring their nutrition, you can provide them with a balanced and healthy diet. Remember, each pony is unique, and their dietary requirements may vary. Seek professional guidance when necessary to develop a personalized diet plan that suits your pony's specific needs. With careful management, you can keep your pony healthy, happy, and thriving throughout the summer and beyond.
Other Articles